I've said it before, and I'll say it again, I'm a book addict. I've realized I have quite a few addictions:
-books
-diet coke (if only...)
-good music (here are two of my favorites for summer!)
-teaching blogs (recently developed addiction)
-Friends (I have this poster framed in my room)
Yesterday I ordered two books from Amazon.com...I've been avoiding purchasing them for quite some time as I know I have a book addiction...but I couldn't resist any longer! I am so excited to dig into this books this summer:
I love love love reading and literacy, and I feel like these books will be great tools for me next year! Plus, I also snuck in this wonderful DVD that I had no idea existed...but am soooo happy I found...
How did I not know that there was a Pigeon DVD?! Phenomenal! I kind of hope it rains this week so we can watch it during recess!
...Then of course this evening, I snuck out to McDonald's for a diet coke ($1 for a large diet coke?! Uh-oh...), and I returned to peruse some blogs and see that several teachers are leading a book study about Debbie Diller's Math Work Stations, and so Amazon.com again got a hold of me!
Check out the blogs that will be hosting the discussions and order your copy of the book now too!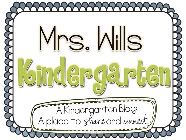 Happy Sunday!!